Pre and Post-Surgical Care
Individualized attention to detail.
Using the Science of Healing
Our pre and post-surgical care is deeply rooted in science and considers the well-understood phases of healing. We partner with some of the top orthopedic and sports medicine surgeons to successfully rehabilitate a wide range of conditions.
Spinal Surgeries and more
The Rehabilitation Process
Acute Phase – The acute phase typically lasts up to ten days. During this phase the surgically repaired tissue can be painful and swollen. While protecting the repair, our highly skilled therapists provide careful hands-on passive motion and manual therapy techniques. This is necessary in order to prevent scarring and stiffness from occurring.
Subacute Phase – The subacute phase is when healing and remodeling of the surgically repaired tissue occurs. During this phase the pain will begin to dissipate, range of motion improves but the surgically repaired tissue must be exposed to graded stress. Our experts will carefully guide your exercise program and movement patterns to restore full motion, reduce the chance of scarring, and prevent joint stiffness.
Remodeling / Maturation Phase – During the final phase of healing, the surgically repaired tissue is mature enough to begin a more structured/vigorous/ to prepare the body for an active lifestyle or sport. Our therapists will design a total body strengthening program to prepare you for the final phase of the rehab process.

Return to Sport – This is where most traditional therapy ends, and we go the extra mile. After full motion and strength recover, it is important to train proper movement strategies to return to a high level of function or competition. For example, an athlete who has undergone ACL reconstruction must be able to accelerate, decelerate, and pivot efficiently to reduce the chance of re-injury. We have developed specific protocols to restore the dynamic stability and criteria to return athletes to their sport safely.
We have a clear understanding of the precautions and are familiar with the various protocols published in the scientific literature. Every surgery is unique, and we take an individual approach to each case. Learn firsthand why so many surgeons trust us with the care of their patients.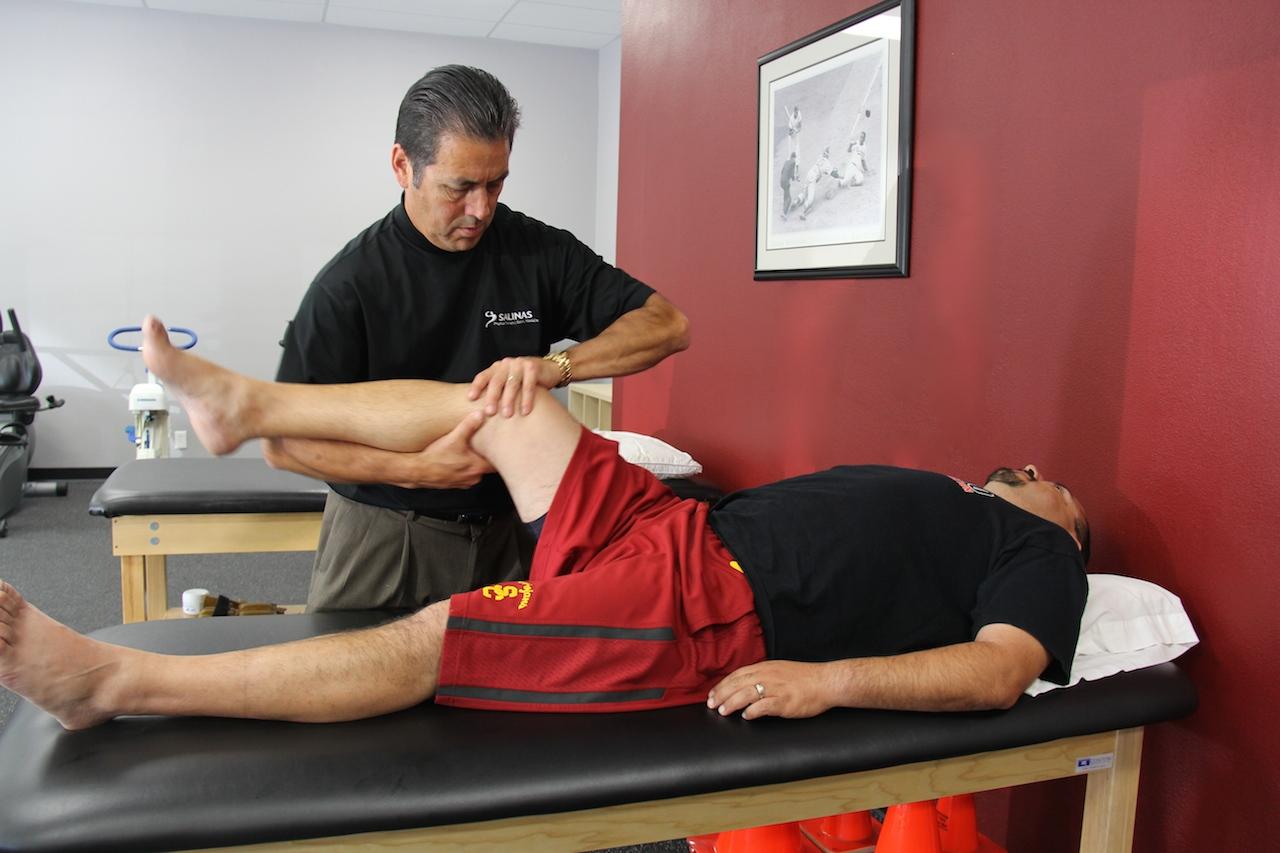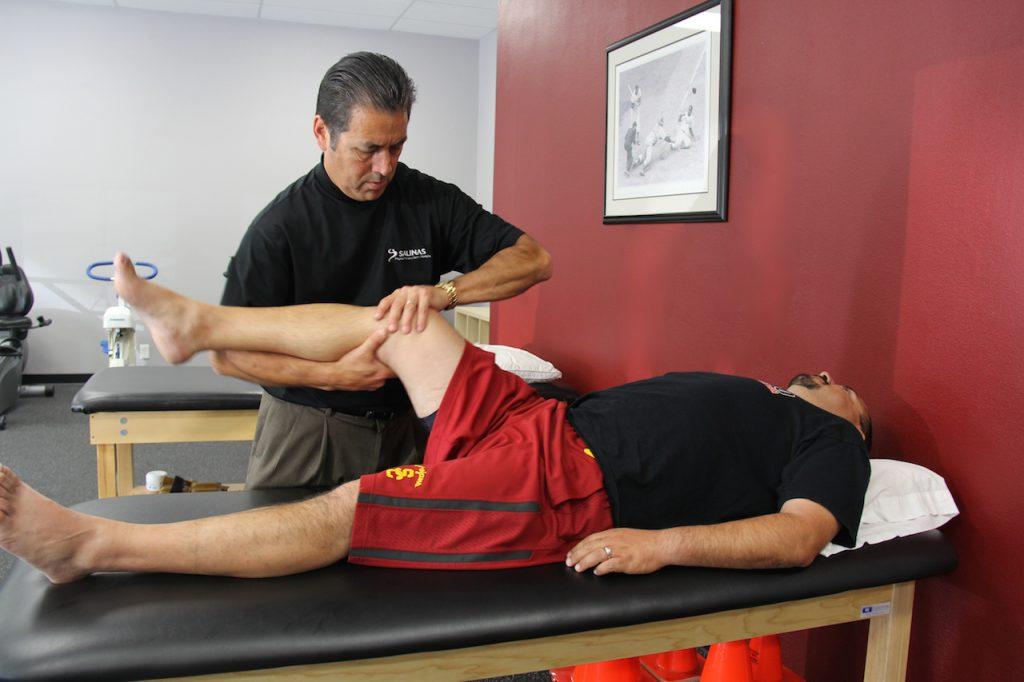 At Salinas, the idea is simple – provide a more focused, customized and unique approach to the care of individuals.
23655 Via Del Rio, Suite C
Yorba Linda, CA 92887
Phone: (714) 695-1566
Fax: (714) 695-1553
Email: [email protected]
"I have known and referred patients to Ruben Salinas Physical Therapy for over 15 years. In addition to being an excellent physical therapist, Ruben truly cares for his patients. Ruben is a master physical therapist and the type of therapist I would want to treat my own family members. Ruben is adept at treating athletes of all ages and returning them to their desired level of play. Often, after being treated by Ruben, patients are actually able to obtain a higher level of play. I am very fortunate to have Ruben Salinas as a colleague in the treatment of our mutual patients."